Watch the webinar recording now to learn about Microsoft's new Employee Experience platform, Microsoft Viva. Discover insights and predictions on Microsoft Viva from a panel of MVPs, as we explore: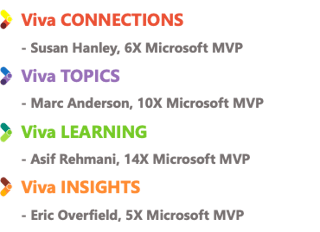 Complete the form to watch the webinar now >>>
Discover Insights & Predictions on
Microsoft Viva from Microsoft MVPs!
Gain valuable insights from MVP panelists as they share their thoughts and predictions on each Microsoft Viva module.
Watch the webinar now to hear firsthand from Microsoft MVPs as they discuss the opportunities that Microsoft Viva can bring to your organization along with predictions on where Microsoft Viva will sit within the existing Microsoft 365 ecosystem and more!