Every season, the independent business software review site G2 awards badges to companies based on their own customer reviews. This winter 2023, VisualSP was awarded 8 badges altogether.
Badges earned were:
Easiest Setup
Users Most Likely To Recommend
Best Est. ROI
High Performer
Easiest To Do Business With
Best Support
Best Meets Requirements
Easiest Admin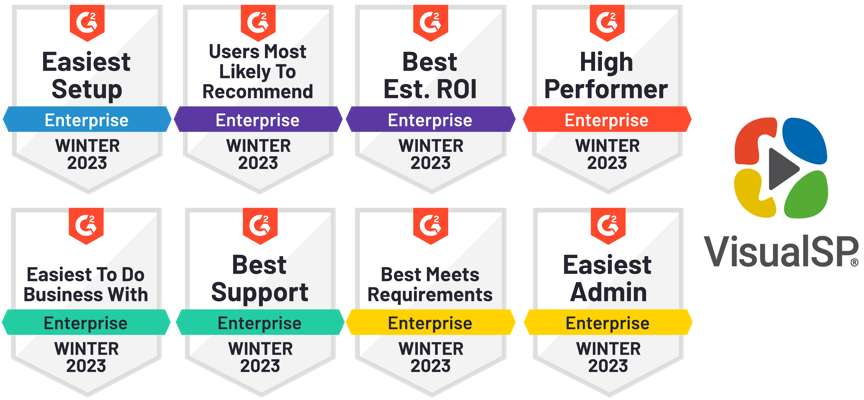 You can read for yourself all of the reviews posted on G2 by customers of VisualSP.
We will continue to innovate on behalf of our customers to solve their pain points.
If you are looking for a digital adoption platform that delivers contextual microlearning to your users to increase user adoption and decrease support tickets, reach out to us and let's talk!