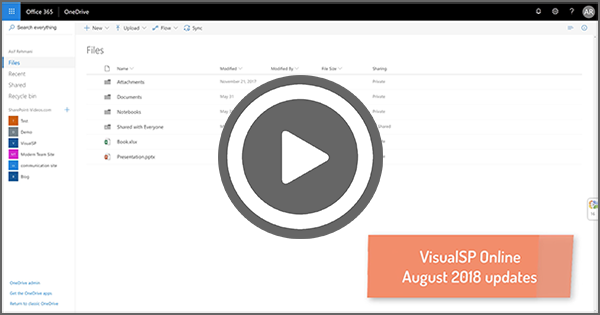 We take feedback to heart at VisualSP because it helps drive the enhancements made to the Help System. A big thanks to our customers and partners for your thoughts and suggestions. With your feedback we are excited to announce the release of the following new features and capabilities:
A better way to search on the view all help items page with a new search bar that allows you to do a simple search across all columns.
Managing help items is even easier with the bulk import / export buttons you can now control overwrites of existing help items.
Personalize your experience with the ability to choose whether the help tab is docked on the right or left side of the browser. Administrators can make a default setting for all users in their subscription, and end users can simply drag and drop to set their personal preference.
Endless viewing possibilities, the help tab / panel now has a responsive design for better usability on smaller screens.
Watch this quick video for a demonstration of the new product enhancements.