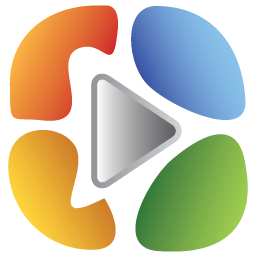 On August 14, 2015, Kurt Mackie published an article in the "In-Depth" section of the RedmondMag web site titled SharePoint Server vs. SharePoint Online Decision Considerations. Mackie uses the article to present a summary of some points Kyle Davis of Gartner presented at Gartner's Catalyst event, the same week, in San Diego, CA in the US.
Mackie notes Davis is a "research director for technical professionals at Gartner, Inc." Davis' topic was "How to Choose between SharePoint Server, SharePoint Online and SharePoint on IaaS". We should note Gartner promoted the Catalyst event as "the must-attend event of the year for technical professionals tasked with developing and executing on a strategy to leverage mobile, cloud, and big data to drive operational effectiveness and competitive advantage."
So the inclusion of Davis' topic in the meeting Agenda is significant. Mackie reports "[a]bout 70 percent of Gartner clients have SharePoint Server on premises today. Many organizations are heavily invested in SharePoint server . . ."
Readers may be thinking "nothing new here". But there is a significance in no less a prestigious organization as Gartner, Inc. including Davis' presentation in a conference like Catalyst, 2015. A decision to elevate the importance of Office 365 Sites/SharePoint Online, and position this component, in itself, as a viable alternative to SharePoint Server 2010 or 2013 or even 2007 is, in my opinion, a big deal.
Certainly the Office 365 Software as a Service (SaaS) offer includes other components magnetizing a lot of analyst attention: PowerBI, Office Delve, OneDrive for Business, to name but three.
Nevertheless, Office 365 Sites/SharePoint Online, I argue, carries more weight than any of these other components. I plan on providing more supporting detail for this position over a couple of more posts to this blog. But the point of mentioning the comparative greater importance of Office 365 Sites/SharePoint Online is to provide a rationale of why it makes sense to train Office 365 users how to successfully work with it.
For this reason we have built an App for Office 365 to add a performance support (contextually relevant) help feature to Office 365 Sites/SharePoint Online. Our VisualSP App for Office 365 Sites/SharePoint Online includes a set of video tutorials, online articles, tool tips, and more. The App also includes a control panel ("Managing VisualSP Help Items") feature, which can be used to add custom content, for a specific organization, as required.
If readers agree with my assessment of the comparative greater importance of Office 365 Sites/SharePoint Online it should make sense to learn more about our App as one method of equipping users to "mine the gold" from an investment in Office 365.