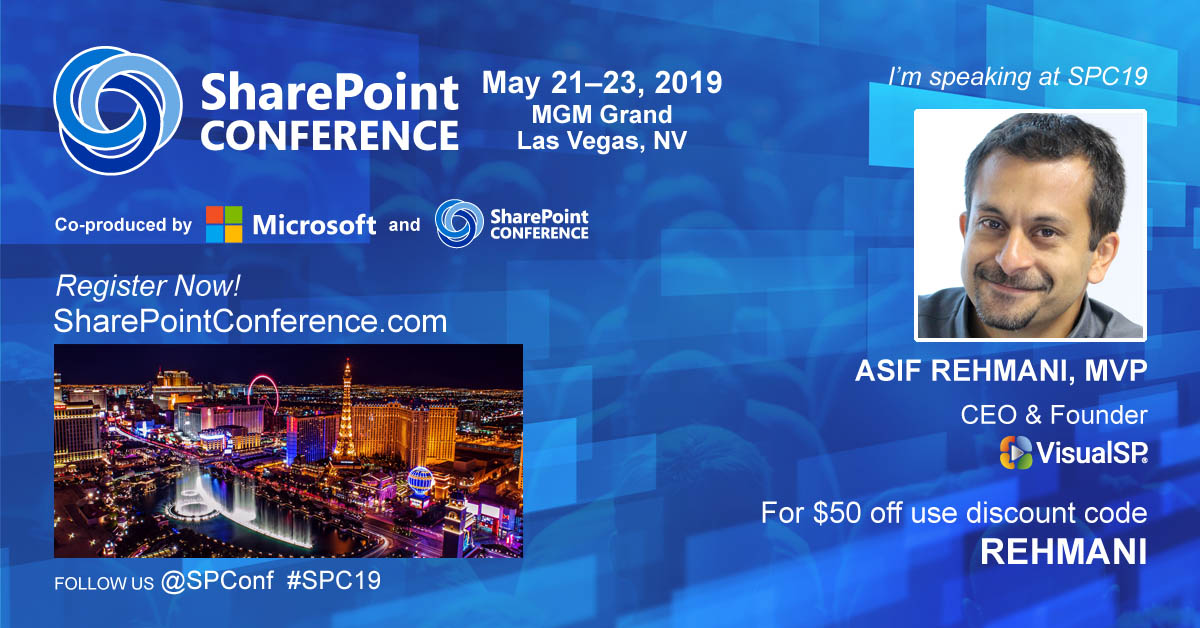 As sponsors and presenters at the SharePoint Conference, we want to let you know we will be there and hope to see you at the conference!

There's a lot coming with the 2019 SharePoint Conference. You will be one of the first to hear about Microsoft's vision, roadmap, and latest innovations across OneDrive for Business, SharePoint, Yammer, Microsoft Teams, Stream and Office 365.

Our CEO Asif Rehmani will be hosting two educational sessions.