Properly supporting and continuously training users of your Microsoft Dynamics 365 application could be the difference between a successful implementation and a failed one. No matter how wonderful your Dynamics 365 application is, if the users don't adopt it properly, it is all for nothing.
This article talks about the available resources and tools you have available to keep your Dynamics 365 users continuously supported and trained so they have the answers and information they need at their moment of their need.
Microsoft Learn
Microsoft Learn is a free, online learning platform provided by Microsoft to help users develop their skills in various Microsoft technologies, including Dynamics 365. It offers a wide range of learning materials such as interactive tutorials, written documentation, video resources, and quizzes that cater to different learning styles and skill levels.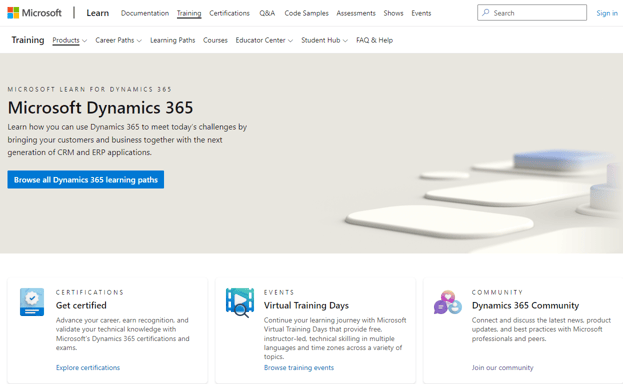 Microsoft Dynamics 365 YouTube channel
Microsoft has a dedicated YouTube channel with numerous video tutorials, webinars, feature deep dives, case studies, information about integration with other Microsoft products as well as product demos to help users understand the capabilities of Dynamics 365 and learn how to use it effectively.
The content on the channel caters to different skill levels and user roles, such as administrators, developers, and end-users.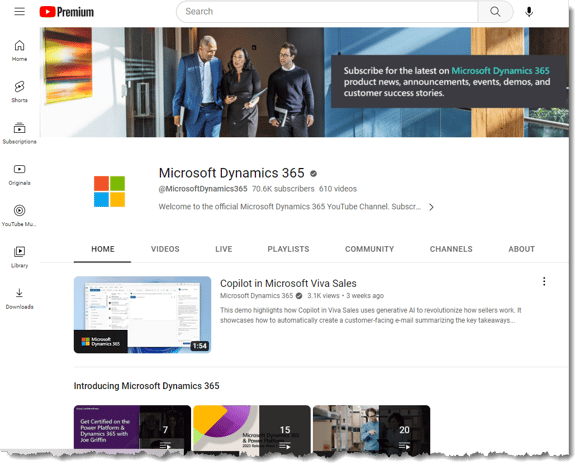 VisualSP
VisualSP is a popular context sensitive training and support platform that specializes in Dynamics 365. It offers the capability for you to provide step-by-step interactive guided walkthroughs, video tutorials, written documentation, scheduled announcement banners and inline help to your users.
The system comes with dozens of pre built fundamental pieces of how-to content for Dynamics 365 so you don't have to start from scratch. You can customize the provided content and build your own customize training and work instruction to provide governance, guidelines, how-to and policies to your users directly as an overlay on top of their own live Dynamics 365 environment.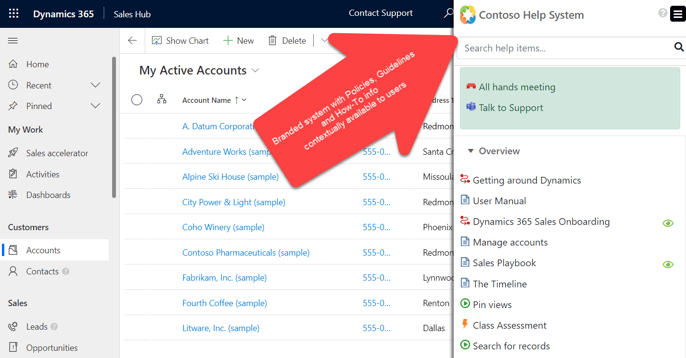 Community forums and blogs
Dynamics 365 has an active community of users and experts who share their knowledge and experience through forums, blogs, and other online resources. These can be valuable sources of information, tips, and best practices.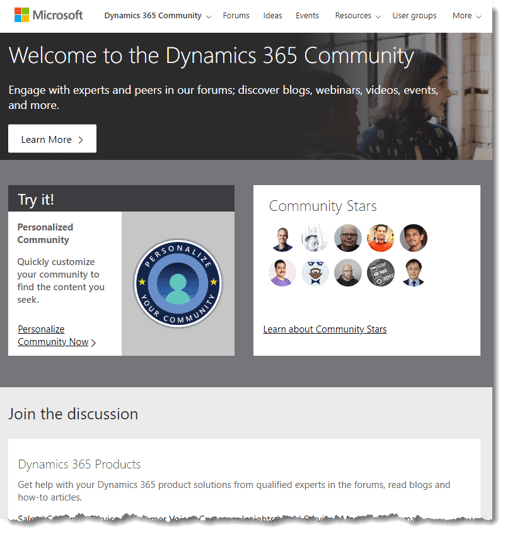 Instructor-led training
For a more personalized learning experience, you can opt for instructor-led training through Microsoft Certified Partners or other training providers. These sessions can be delivered in-person or online, and can be tailored to your organization's requirements.
Bottom Line
While there are many different choices available to you as listed above, the best choice is always going to be the one that works for your company culture.
You want to make sure to provide answers, support and information to your users at the moment of their need, in context of their environment and within the flow of work.
The best way to do that is by providing contextual micro-support to your users so the information they need is available to them within 2 clicks and 10 seconds - the magic formula for increasing user adoption and usage of your Dynamics 365 environment. If you decide to go this route, VisualSP will be your best bet.