Which SharePoint and Microsoft Office 365 conference should I attend?
I get this question so many times that I thought this definitely deserves an article. As part of my job, I continue to visit and present at numerous conferences every year - including all of the ones listed below. While I don't think that this makes me an expert at Microsoft 365 and SharePoint conferences, I do have a perspective that I can share with folks who are looking to evaluate the choices out there.
Why should you attend a SharePoint and Office 365 Conference?
These days, training and travel budgets are limited. You truly have to convince yourself (and your boss) that it's going to be worth the time and money to attend a conference. If your company is focused on or is evaluating SharePoint and Office 365 as a critical component of your business, it will definitely serve you well to look into attending a conference with SharePoint and Office 365 content.
Please do not substitute training with attending a conference. Conferences are great for getting a feel for a variety of subjects in a short two to three day period with bite sized sessions (60-75 minutes each). However, when you are ready to dive into a subject, it's always good to get some real hands on experience either training on your own with books and video tutorials or by attending a focused training session. It's hard to beat these modes of learning.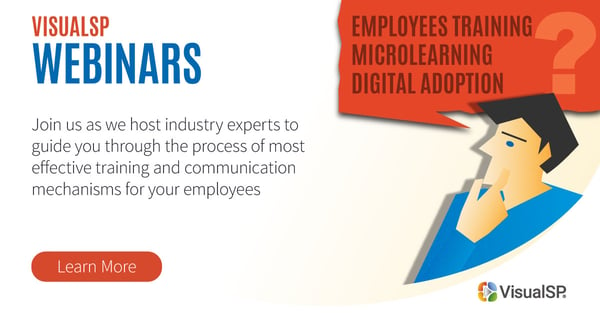 Which SharePoint and Office 365 related Conferences provide the biggest bang for the buck?
I have listed below several major conferences that I have attended in the past and some subjective information about each conference – not in any particular order. I have not listed the ones that I have not been to. No offense to organizers of other SharePoint and Office 365 conferences... I have just never been there so can't speak to it. I hope this info below helps you when you are deciding on which SharePoint and Office 365 conference to attend.
SharePoint Conference - Las Vegas (SPC)
This conference is North America's largest and most comprehensive event around mainly SharePoint and Office 365 technologies. I usually serve as the speaker manager for this conference as well. This conference is a collaboration between Microsoft and a 3rd party specializing in the Microsoft conference space. The main topics covered at this conference are related to SharePoint and Office 365 apps. Although, I see other related technologies creeping in as well.
In addition to attracting IT pros, developers, and consultants, Microsoft invites business leaders and decision makers to this event as well. It's a great place to meet entire teams of people at this event as they all come together to learn how SharePoint related technologies empower teamwork, employee engagement, communications, and organizational effectiveness.
SharePoint Fest - D.C. | Chicago | Dallas
SharePoint Fest is held three times a year. The best thing I like about this conference is the focus on the local audience. Whether it's held in Dallas, DC or Chicago (the usual locations for this conference), it provides the best value to the local audience who is not satisfied completely with SharePoint Saturdays and user groups. Because Fest attracts a good number of top speakers and there is not much travel involved for the local folks, I would recommend looking to see when it comes to your town and sign up for it.
This conference has grown quite a bit over the years. The team at Fest is always innovating and providing great experiences to their audience which continues to attract more attendees.
SharePoint Saturday
These are free SharePoint events that take place around the world - held on Saturdays of course :-). The basic premise of SharePoint Saturdays are to have a local event for the community that is free to attend. The event organizers are volunteers and most presenters are usually local folks from the community. This is a great way to get your feet wet and become part of the SharePoint community as an attendee or even as a speaker.
European SharePoint Conference (ESPC)
ESPC is the largest SharePoint conference in Europe. I have seen ESPC grow in size every year. My take on the reason of its growth is because of the level of planning they put into every aspect of the conference. They are very meticulous about almost every aspect of the conference and it shows. Another reason I think people love going to this conference is because it happens in a different city every year. They keep it a secret and only reveal at the end of the conference where it's going to happen next year. So far the ones I have been to were in Copenhagen, Dublin, Barcelona, Vienna, and Stockholm.
Having said the above, as of early 2021, the main organizer of ESPC, Tracy O'Connell, has now left the organization. Tracy was the main driving force behind this event and it is yet to see how her departure will change things at ESPC going forward.
SharePoint Live covers Office 365, SharePoint and Office clients for developers & administrators. This is a pretty unique conference since it is held alongside with Visual Studio Live, SQL Live and others. I remember when I used to present at this conference (quite some time back I must admit...), I would get people in my sessions who were complete beginners in SharePoint. In fact, I suspected they wandered into my session because they couldn't find another session at that slot in their preferred conferences they actually came for (VS and SQL). Things might have changed now, but at least that was experience back then.
SharePoint User Groups
Too many around the world! A well run SharePoint User Group is designed to serve the users (usually for free) with monthly or bi-monthly events focused on all aspects of SharePoint. Definitely check out and find the SharePoint User Group in your city. There are many good ones out there. Usually, there are a couple of presentations at each meeting with lots of interaction with the audience.
Caution: Over time, some SharePoint user groups have been taken over by local training or consulting companies unfortunately. The focus for these have shifted to serve more as a lead generation for these companies rather than a true SharePoint community gathering. Check out the user group's site for these signs before visiting.
Virtual Conferences
In addition to in-person SharePoint conferences, there are also virtual SharePoint conferences and presentations held year round. There are too many to mention here and this has only increased after the pandemic began. However, doing a simple search on 'SharePoint virtual conference' brings up several of them. More often than not, these are hosted by either SharePoint training or consulting companies. Also, various in-person conference organizers host the virtual conferences as well.
Download my presentations from these conferences I have listed above


Best wishes!
Asif Rehmani, Microsoft MVP