---
Is your company facing slow SharePoint adoption? The answer is not an overworked support desk or hiring a training consultant. The answer lies in a versatile inline, in-context tool.
---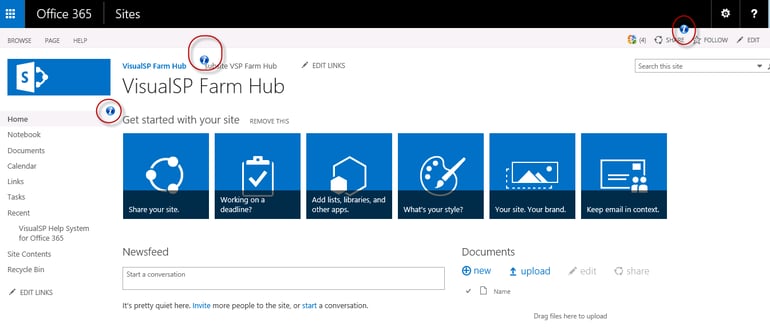 Is this you? Forty support tickets flooding into your help desk at once from SharePoint Online users, each with separate questions about completing task in SharePoint.
Or is this you? Estimating and monetizing the hours SharePoint Online users are wasting while trying to complete simple tasks.
Or is this you? Completely frustrated at the sight of the SP interface every time you sit at your desk, because of the amount of time it takes to find out how to use eDiscovery Hold.
Is your SharePoint users base is stuck in one of the 5 stages of SharePoint user adoption? If you're seeing end users avoiding SharePoint because
They can't understand how to do a task
It takes too long to complete a task due to a lack of training, or
"It's just easier to keep doing what we were doing",
you may want to consider adopting a tool that will be useful in speeding up SharePoint Online adoption.
So what's the answer?
The VisualSP App for Office 365 SharePoint Online. We've designed a robust help file system that is easy to install and filled with help files that assist your end users in understanding tasks ranging from simple to complex.
VisualSP App for Office 365 SharePoint Features
The App includes many helpful features:
Video tutorials, documents and tip sheets all display in the type of pop-up window used throughout Office 365
Inline Help icons indicate where help is available for users
Additional training on context-sensitive items available through Help tab
Full customization options available to customize the existing training and help items and created your own as needed
Training support provided with videos, screenshots, wikis, and more
If you're a small business looking to increase productivity or a large enterprise looking to quicken SharePoint onboarding, check out this short video.
You can try the VisualSP App with no financial commitment. Simply visit this page and download a free version available for a trial period. Here are the specifics:
Following your download, the App is fully functional for 30 days
After your 30 day trial, your version will convert to the VisualSP Lite edition, which still offers several important features but provides less Help items and restricts customization but can be used at no cost
Once a license key is purchased, the full version (VisualSP Standard) may be reinstalled, enabling full functionality for the life of the license.
I would be completely happy to work with you to increase adoption in your enterprise. If you're at the SharePoint European Conference next week, be sure to check out our presentation!
---
---