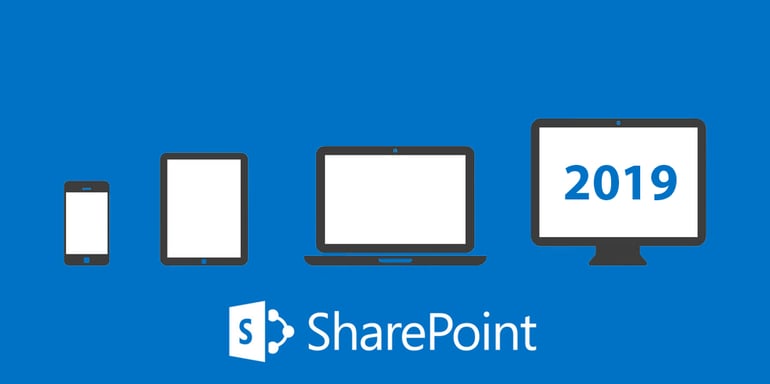 As you know, SharePoint Server 2019 is here. Leveraging the great foundation from the 2016 version, the updates are built to give users the modern experience already characteristic of SharePoint Online.
Applied to several new features of the platform, the modern experience gives greater flexibility and better mobility for teams. For companies to stay ahead of the digital innovation curve, it is imperative that thay upgrade or migrate to SharePoint Server 2019. The new release takes communication, collaboration, and productivity to new heights; employees are more capable than ever to get things done on-the-go, with any device.
With flexibility, scalability, and intuitive user experience, employees are given the tools to get more done and produce better business outcomes. Here are some of the top new features.
New features for modern experience
SharePoint home page
The home page feature helps end users easily find and access SharePoint sites as well as news from followed sites. Also, end users can create new sites right from the home page. The main entry page is a dynamic and responsive portal for discovery of all things pertinent to you. More details are here.
Lists and libraries
Quickly get to your most common tasks; copy and move files using the command bar; filter, sort, and pin documents; conveniently add files as links, and easily apply formatting to columns. More functionalities are listed here.
Team sites
Team sites come pre-populated with modern news, quick links, and site activity: a big time-saver.
Optimized for better display on mobile devices, team sites expand the possibilities of team collaboration. Also, the look-and-feel options have been made easier and quicker to customize. Get more details here.
Communication sites
Having the same purpose as publishing sites, communication sites provide employees with information such as news, reports, and statuses. They are simpler to create and easier to design for greater user experience on all devices, including mobile. Learn more here.
Pages and web parts
Using the functionality of modern web parts, SharePoint 2019 allows you to easily and quickly build modern pages to share text, images, videos, and other documents from Excel, Word, PowerPoint, etc.
More about pages and web parts here and here.
Search
The modern search experience allows you to search and find documents more efficiently. It is now possible to see results before you start typing in the search box and see the results update as you continue typing. The search results are grouped by type. Easily search from the home page, communication sites, or team sites.
Giving access to the new features is easy; what is difficult is to get employees to actually use them and understand something different than they are used to. More about search here.
Employees won't adopt the new features on their own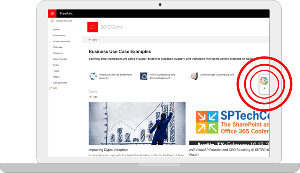 Many companies simply broadcast the request in an email and expect employees to take a pause from their daily routines, explore the features, find some how-to tutorials online, and start using the new features. This is seldom the result. Employees rarely adopt a digital tool or its new features without some level of hand holding.
Naturally, people tend to prefer to keep the familiar tools and familiar ways of doing things. Resistance to change is almost always the default reaction.
To drive everyone to make a transition to the modern experience features in SharePoint 2019, make the process as easy as possible. This starts with providing support and resources so that end users don't have to constantly leave SharePoint and search the web for tutorials or request help from the IT team. Better yet, instantly providing that support and help content right within the SharePoint workspace, without human intervention.