Business need:
Show a warning dialog to my users every time they come to a specific document library. This dialog should tell them that they cannot upload any document that has credit card or social security numbers in it. This is needed for compliance reasons for our company.
Solution:
The warning dialog is developed using a 1-step walk-thru. It contains rich text and graphics to convey the point clearly. Every time a user visits this particular document library, they are shown this warning dialog informing them of the compliance policy.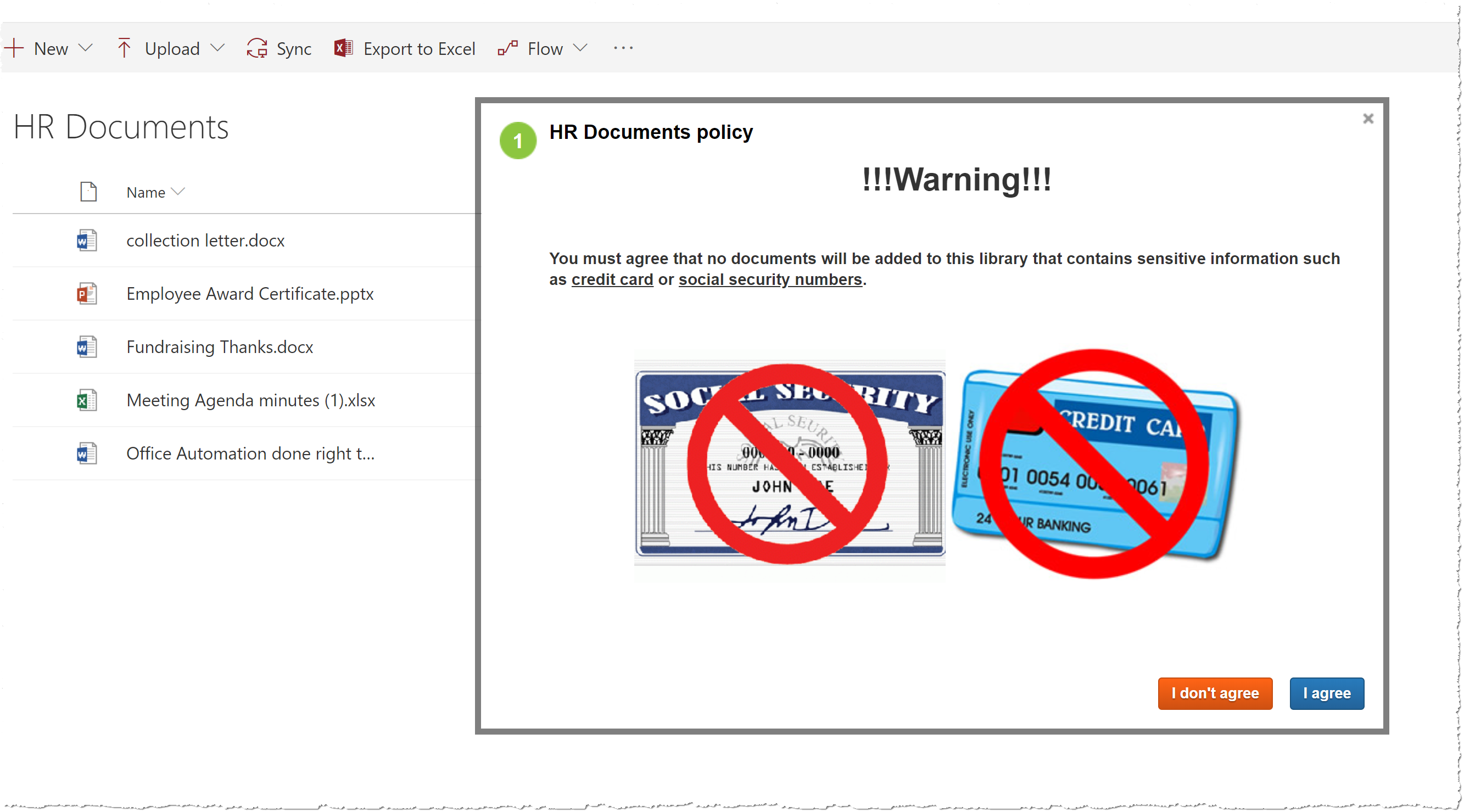 Image: The warning dialog that the end users see
If they do not agree and click on the "I don't agree" button, they are navigated to a privacy policy page. If they click on the "I agree" button, the dialog box closes and they can see the document library where they have to upload the document.
Analytics in the background capture the fact that they have been shown this dialog. These analytics can then be exported and reported on as needed.

Download VisualSP recipe file (right click to save the file then import directly into VisualSP)
Video: shows how the functionality works and how it's all configured
Learn how to make help items show automatically for every page visit.