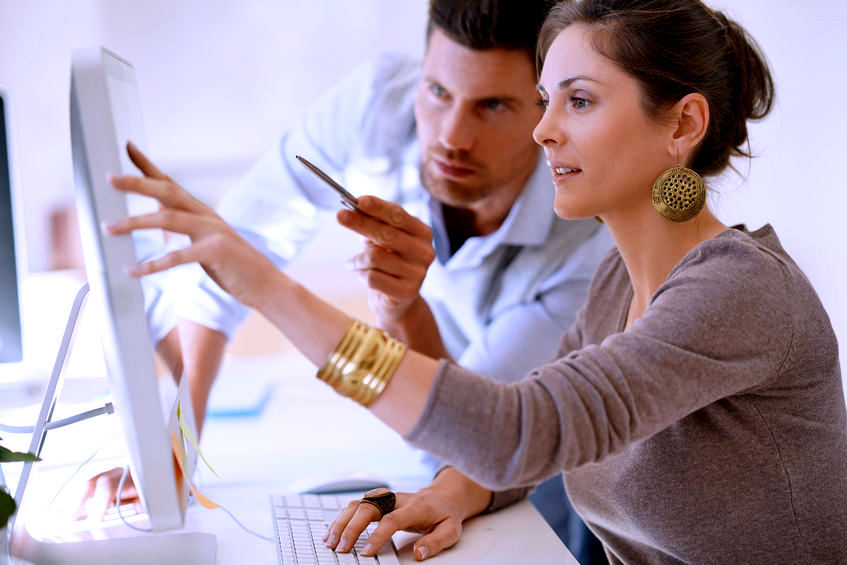 For many companies, digital adoption remains a challenge.
However, success in companies using VisualSP, a digital adoption platform, has shown us that reliance on training programs is one of the major problems. Imagine opening a web application page and not be able to know or remember where to start! That is the kind of frustration that employees feel when trying to use an unfamiliar digital tool, even after attending a training session.
For many companies that are going through a digital adoption process, the first instinct is to train users. Moreover, in many cases, they rely entirely on training programs to that end. This approach is not effective enough.
From our many years of experience in helping companies achieve sustainable digital adoption, we found that training end users yields some results but not enough to ensure digital adoption success. Also, we have found that most employees don't like going through training; all they want is to find simple ways to do their job.
Training is simply sharing information
After attending a training session, to be able to complete a task using a digital tool, the user has to remember the steps learned in class. As it turns out, relying on memory is a mistake; users seldom recall the information at the moment of need, at the moment of completing a task. In fact, many studies have found that people forget most of what they learn just 48 hours after the training session has ended.
Another greater limitation in the training strategy is affordability. No matter the size of an organization, time and budgets for training programs are limited resources. Hence, there is no way to cover everything that employees need to know about using a functionally comprehensive digital platform like SharePoint or Office 365.
There are some instances where training users is needed. In almost every digital workplace, there would always be a group of users who are technology-inclined; they are super users, also referred to as "power users". This is usually a small percentage of people who find it easier to embrace digital innovation; and usually have the motivation strong enough to deploy efforts into not only learning digital tools but also exploring better ways of using them.
Helping is actually giving guidance
Whereas training only enables super users, helping enables all users. Helping gives every user the ability to use a software application without the need to remember the steps. Actually, a user doesn't even need to attend a training session. They are able to use digital tools even if they don't know how.
But there is a problem: manually, you can't provide help to everyone every time they need it; you have to automate the task.
This is where VisualSP comes in.
As a plug-and-play add-on application, VisualSP allows you to overlay help items over every element of every page of an application's interface. Help items are delivered as PDF tip-sheets, annotated screen-shots, screen-capture videos, or step-by-step walkthroughs. A help item can be made to popup automatically or be displayed at a click or two.
In addition to native help items and tutorials, you can create and add your own to meet the needs specific to your business processes.
With VisualSP added to, for example, Office 365, on every window of the platform, users get guidance at every step of a workflow and are able to complete tasks without friction, without the need to contact their IT support team for help. Quickly, they find deployed applications easy to use and help desks get fewer support tickets.
Automating the task of helping users ensures that digital adoption keeps improving and your company stays agile and ahead of the digital transformation curve.
First, ensure that users get help, in-time, in-line, and in-context
Training users is sharing information with them whereas helping them is giving them guidance at the moment of completing tasks.
If you want that people actually use your deployed digital tools to the extent that you achieve your business objectives, prioritize "helping" over "training".
To automate the delivery of help items within applications' environment, to remove any barrier to usage, and to make the applications super intuitive, add VisualSP. Gradually overtime, digital adoption will grow deeper and wider, organically.
View VisualSP in action here.