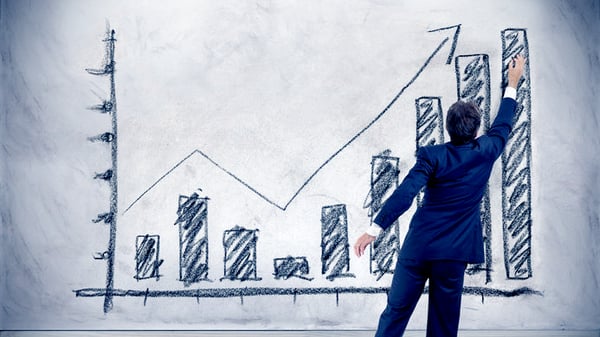 Like in any technological transformation initiative, before employees adopt new digital tools, new processes, and new working habits, a slight but temporary drop in productivity tends to occur.
Mastery and habits allow for faster completion of tasks and higher productivity. Any period of time during which they are being changed, productivity tends to drop. While the drop may not be avoided, it can be made shorter while minimizing its detrimental effect on user adoption.
Three steps will give you a starting point: strengthen motivation, reduce expectations, and remove roadblocks.
3 proven steps
1. Strengthen motivation
The most important attribute of motivation comes from within the individual. Highlighting the business benefits of using Office 365 may give end users reasons-why but will only motivate them to an extent. A higher level of motivation is found when the benefits apply to the individual.
Focus on the solutions that solve the problems faced by the highest number of people in the organization.
Present demos, success stories, and case studies illustrating how Office 365 capabilities make the overall working experience enjoyable by providing ways to get things done quickly and easily. Describe a problem that the individual faces and present the solution.
When end users understand the necessity to quickly master and exploit Office 365, their personal dedication helps accelerate adoption and reduce the duration of the temporary drop in productivity.
2. Reduce expectations
It is always easier to manage a situation if you prepare for it.
To avoid frustration along the way, minimize expectations.
During the adoption process, end users who sense a slowdown tend to fall back to their old familiar tools when trying to meet deadlines. This kind of setback always extends the period of low productivity.
To avoid this detrimental reaction, make sure that you prepare everyone to be able to overcome the inconvenience of change. Let them know of the reality ahead so that they know what to expect. Assure them that the dip is only temporary and then thoroughly explain why the effect is inevitable and how to manage it. It is crucial that they understand that things will get a little tough before they get much easier again.
3. Remove roadblocks
Completing adoption activities and trying to develop new working habits are not easy tasks. It is important that you identify all the pain-points that may add to the difficulty and take steps to either lessen them or remove them completely. After you find ways to get rid of existing roadblocks, ensure that you do not create new ones.
Roadblocks can be created by many factors, including: prohibitive governance policies, complex processes, inefficient help and support processes, etc.
Prohibitive governance policies
It's common for IT teams to create sets of governance policies based on assumptions. And, many of those policies tend to be too restrictive to allow for faster and easier completion of tasks when using the platform.
To minimize the duration of low productivity period and expedite Office 365 user adoption, create governance policies that do only what they are supposed to do: bring order to chaos.
With fewer frustration-points, the temporary drop in productivity during user adoption activities is much less likely to be prolonged.
Complex solutions
When complex solutions take time to master, they keep end users in low productivity mode for extended periods. Similarly, laborious workflows and processes always barriers rather than paths.
Focus on building low-to-no-code solutions that are quicker to build and easier to use.
When solutions in Office 365 are simpler than those provided by third-party tools, end users will strive to master the platform as fast as possible, minimizing the time it takes to get back to the previous level of productivity.
Inefficient help and support processes
For many people, a long learning curve can stand as a great barrier.
The effectiveness of learning the classroom-way is very limited; end users tend to forget most of what they learn within days.
Due to this limitation, relying on training programs tend to delay mastery and lengthen the productivity plunge.
One solution is to make sure that end users are able to use Office 365 even if they don't know or remember how. A digital adoption tool like VisualSP has proven very effective for the task.
Using the VisualSP Contextual Help System provides guidance to end users at the moment of completing a task. With help just a click away, end users don't have to contact the support team or search the web for tutorials before they continue with the task at hand.
This way of learning-by-doing helps end users quickly attain mastery of the platform and form new working habits, shortening the temporary drop in productivity.
Accelerating proficiency
The common drop in productivity may not be avoided but it can be shortened to minimize its detrimental effect on progress toward timely Office 365 user adoption.
Focusing on personal gains, use demos, success stories, and case studies for persuasion and build up motivation.
Warn end users of the slowdown ahead so that they can be prepared to work through the frustratingly unproductive period.
And more importantly, make sure that everyone is able to use any feature of any application in the platform without the need for prior training or recollection of the steps to take. While training programs help to give end users the overview, it is the on-screen step-by-step walk-thrus that give them the ability to successfully make use of the platform at the moment of need.
With strong personal dedication, the right psychological preparation, and the always available context-sensitive help, the common drop in productivity can be remedied.