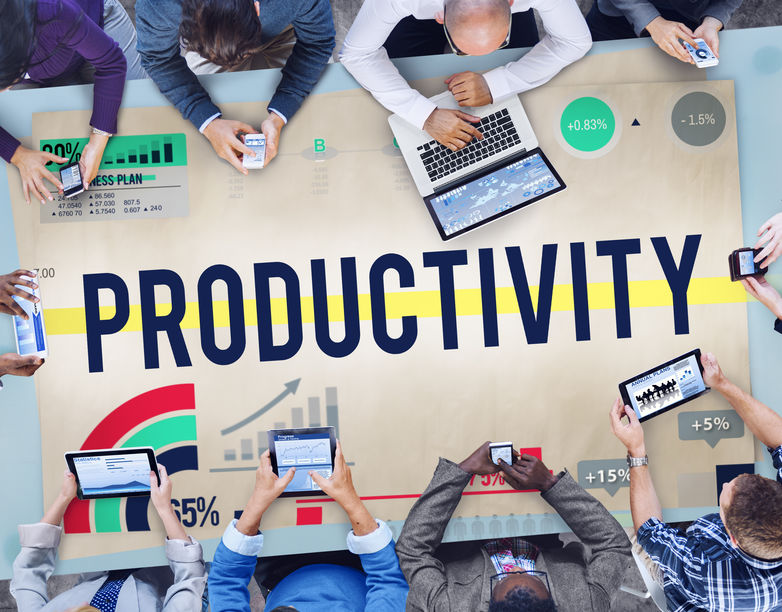 To stay in business and remain competitive, companies aim for the highest volume of output from the lowest volume of input; every employee is expected to get more done with less.
However, given that the most productive companies are digital-enabled, this objective is only attainable if employees actually use the deployed digital tools.
Digital technology automates many business activities and processes, letting humans do only what machines cannot. If your workforce is unable to leverage the productive power of smart platforms like SharePoint, Salesforce, Workday, Teams, and OneDrive, they can only improve productivity to a certain extent. It is the right digital tools that will take them to the next level of productivity. Thus, using a contextual help system to enable digital adoption is an essential step toward higher productivity.
Productivity tools are digital
Normally, many steps are taken in effort to improve employee productivity. The following are among the most commonly implemented.
Equipping departments, teams, and individuals with the right tools for both productivity, collaboration, and management.
Optimizing workflows and business processes in order to simplify and streamline common daily tasks.
Boosting employee engagement by working on employee personal development, career opportunities, teamwork culture, two-way communication channels, organizational vision, etc.
Improving teamwork by solidifying roles, responsibilities, and specialties.
Providing continual training to develop and strengthen employee skills as well as to cultivate talent.
Crystalizing project management by reducing micro-management and encouraging tasks ownership and productive autonomy.
Running employee reward programs to boost motivation.
And more.
All these steps and many others are proven drivers of employee productivity but there is one step missing: automatically providing help and guidance so that everyone is able to use software applications intuitively, without friction. If this step is neglected or ignored, outcomes are less optimal.
Knowing how to use digital tools is essential
Digital tools enable individual and team productivity; but only if employees are actually using them as intended and to the fullest.
In many digital workplaces, it is common to find dozens of abandoned management, collaboration, and productivity software applications. In contrast, companies that have deployed a contextual help system, like VisualSP, have seen digital adoption widen and deepen organically, easily attaining their productivity goals.
To give your workforce the ability to do more with less, install VisualSP, a plug-n-play add-on application that provides instant help to software users exactly at the moment of need. It gives them proficiency at using digital tools without the need for time-consuming training or user support from their IT team.
Help items such as annotated screenshots, screen-capture videos, and step-by-step walkthroughs are overlaid over applications respective features, pages, and windows. In order to view a help item, all it takes is one click; no need for searching the web or requesting guidance from others.
You can add VisualSP to any of the most commonly used business software applications and web platforms, including Excel, Outlook, Teams, OneDrive, SharePoint, and many others.
To see VisualSP in action, request a free live demo here.
Install VisualSP and enable digital adoption
Deploying resources and efforts in the pursuit of higher productivity should be a priority, if competitivity and agility are among your business objectives.
Digital adoption should be among your objectives and a contextual help system among your tools. Simply, a contextual help system, like VisualSP, gives employees the ability to use a software application or a web service even if they don't know how to.
With greater mastery of digital tools, comes greater employee productivity.