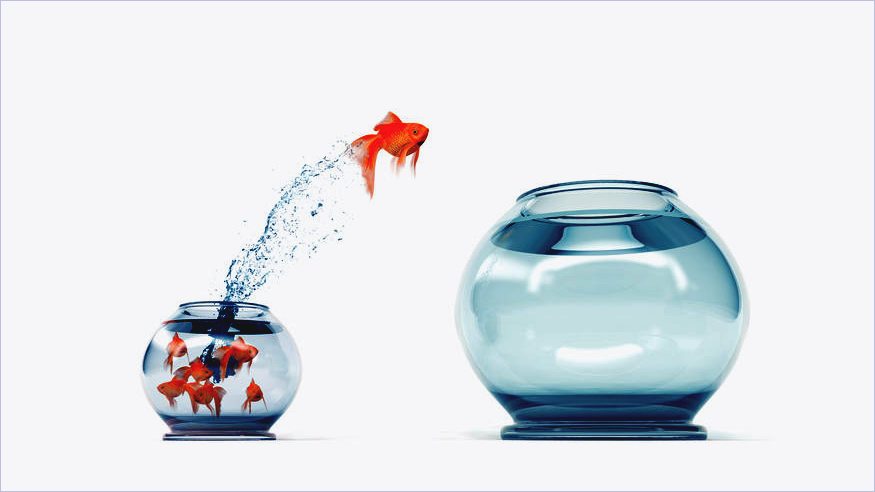 Lately, I've hosted a webinar with Eric Eaton, Service Lead at VisualSP. Eric has 20 years of experience in IT and specializes in implementing, administering, governing, and customizing SharePoint. Over the years, he worked for major corporations, including Visa and Philips Healthcare.
In this Q&A webinar, he gives answers to some of the most commonly asked questions and shares valuable insights and lessons learned from years of working toward digital adoption and digital transformation success.
Here is what he had to say.
You may also listen to the full 60 minutes Q&A webinar below.
The questions and answers
An eye-opening experience
Asif:
We're going to start with you directly, Eric. You're talking about digital transformation. Tell us about your background.
Eric:
Well, I'm an IT techie kind of guy for most of my career. I started back in the Windows 2000 days. So, I've been around IT for a long time.
I've done roles that are, you know, help desk, training, system admin, and worked my way up through network architect roles and did data center consolidation projects.
Eventually, I started specializing in SharePoint just because I liked it and started doing really all of my work there, whether it was at the admin level or doing upgrade and migration projects or no-code development. I've got some actual code development that I've done as well. And then, the SCRUM master and an IT team lead. I've been lots of those roles.
I think that's relevant because when you're talking about digital transformation and user adoption, so much of it has to do with that changing behavior. I think, from the experience I've had, I've got some pretty good perspective on what we have to change on the technical side in order to make this happen. I've had some pretty eye-opening experiences with a couple of places where I've worked.
Experience at Philips Healthcare
Asif:
So, you had experience at Philips Healthcare, right? And then, you had changed your perspective, how so?
Eric:
When I worked at Philips, I got hired as a developer, which was different. I was outside of the IT organization; I was working for a team that managed the software development process for one particular software line that Phillips worked with.
So, it was a very interesting assignment for me, a very interesting corporate position to be in, but it was very different. All the other places I'd worked in before, I was firmly footed in the IT organization. So, that was always my perspective before.
At Philips, I was not part of the IT organization. I didn't have the same access to the type of materials and the tools that they had or even access to the team itself.
Just working on the business side was a far different experience for me. And, it really caused me to change my perspective quite a bit. It was a good experience to work on that other side of the divide.
Asif:
Did you have any specific problems? How did you deal with them?
Eric:
Yeah, … I mean, some of them were predictable things like, for instance, not being an IT, I had limited permissions.
So, the governance policy there was that we wouldn't have any site collection administrator permissions as a site owner, which wasn't the end of the world. You know, I advocated for that policy before and I could work with that. The challenge was, if there was something we needed, there was nobody to talk to, nobody that I could reach out to and ask for help with something. Being a SharePoint guy, as I had been for many years, there was time to time when I would want something that was at the site collection admin level that I needed somebody to turn on for me or somebody to configure.
There was also nobody to ask about governance. The policies weren't published anywhere prominently. The people that were on the support team were several time zones away.
The other thing that was interesting there is that some of the limitations that they had were really difficult. For instance, not only did we not have site collection admin but also, we couldn't use SharePoint Designer, which means I couldn't make workflows.
We had lots of limitations in there that, in some situations, make a lot of sense. But the challenge was that there wasn't any clear direction on how do we get access to things like that. Every step along the way was hard. There wasn't clear information, or clear direction, or clear policy, or clearly someone to ask about things.
And then, even when we got Nintex, there wasn't any real help available for how to use that tool.
You got these long indecipherable forms to fill out. You really don't know what's the reason these questions are being asked, what it's for, what you're supposed to put in there. There's nobody to asked questions up until you get to the end. You get to the end and then they tell you that you did it wrong and you got to start over. It kind of made me wonder, at the time, how many times I'd done that in the past, working in an IT organization; because it's a very different perspective when you're outside of IT looking at something like a ticketing system. It's a very different perspective.
The effect of unnecessary limitations
Asif:
So, did that have any effect on you, Eric, specifically all that pain that you had to go through?
Eric:
It did. On a lot of cases, I could understand the motivations behind all these decisions, all these policies, and boundaries, and limitations, things like that. I'd been in IT for 15 years at that point. So, I understood where they were coming from. I understood what kind of standard best practice checkboxes had been checked. But from the business side, I could also see how many of the things that were done missed the point. They were done because it's just the way we've always done things rather than looking at, you know, "we have this tool, how can we do things in a way that actually lets people use the tool?".
It really helped me to understand that a lot of those things that we just fall back on our instincts … Those can make actually adopting SharePoint incredibly painful. That was with my case: I was a SharePoint fanboy and it made it very difficult for me to adopt it even though I was very motivated to do so. It was kind of a real eye-opener and a philosophical turning point for me.
That's really what it boils down to; you have got to think about the people that ultimately have to use this tool that we're rolling out and we're building policies and rules around. We have to think about what solves it for them.
That's really where I came to from a philosophical standpoint … that you always have to advocate for the end user and the power user. It doesn't mean that you have no rules but it means that you try to make rules that actually makes sense for them, that may make their life simpler.
My comments
To make a digital tool functional for the long term, you need policies and processes. But the rules have to be more like guidelines rather than like limitations.
Getting experience on the business side of digital transformation is not necessary but you have to put yourself in the shoes of the end users and understand how your IT department decisions affect their motivation to use the deployed digital tool.
Successful continual digital transformation is contingent to thinking like an end user and to changing the default behavior.
If you do not have a strategy in place, get help from an expert. We have a team of experts at VisualSP, if you need help, select your options here and we will get started.