Energy utility companies face regulations compelling them to develop and adopt compliance policies, and SharePoint provides the perfect toolset to support the digital implementation of those policies.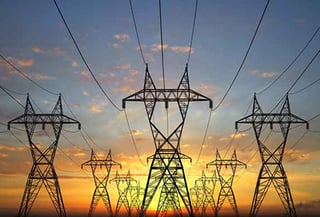 Numerous regulations define how energy companies create, manage, audit, and share information – from contract reporting to employment documentation to health and safety oversight activities. And regulatory uncertainty or changes within the energy marketplace can put compliance demands on energy companies that they have to respond to quickly.
SharePoint helps with a variety of capabilities and functionalities that help with activities such as managing authorizations, creating and storing contracts, and financial reporting to the Federal Energy Regulatory Commission (FERC).
SharePoint's features provide:
Centralized document and records management
Versioning control
Communications management
Automating workflow processes
Document management is a key benefit when it comes to regulatory compliance. The ability to store, organize, and manage documents within a central repository is important to energy companies. Also, automated workflows help to ensure documents move through approvals on time. And with customized user permissions and managed document retrieval and return processes in place, compliance activities have become streamlined and easy to implement.
So it's no wonder that SharePoint has become a popular enterprise management solution for energy companies. But energy providers face a similar challenge as their counterparts in other regulated industries: making sure users stay compliant throughout their work activities.
Part of that challenge is addressed with SharePoint's security and compliance features. They help ensure data is protected and records are tightly managed. The other part of the challenge is met when users clearly understand what they must do within their workflows to stay compliant. Achieving that objective requires effective training and information distribution to relevant workers.
Challenges to compliance
Energy companies face two challenges:
1. Onboarding new employees to SharePoint
New hires carry a higher risk of leaving than employees with over one year of employment history. According to PricewaterhouseCoopers, "Nearly one in three newly hired employees leave the company voluntarily...before the end of their first year. Companies typically have little opportunity to recoup their investment in new employees who leave". Employees tend to leave when they are dissatisfied with the onboarding process; if they don't feel adequately prepared to do their work, they often depart.
2. Updating users on regulatory or system changes
SharePoint is routinely updated, offering new functionality that users must be introduced to. And regulations may be amended or changed altogether. To maintain a consistent compliance history takes an effective training approach following a system update or rule change; the delivery of new information becomes a key contributor to compliance success.
A solution to compliance challenges
Energy companies can address these two challenges with training and policy updates that are delivered contextually inside the SharePoint environment. Users don't need to leave their workspace to be informed about changes, and they receive only relevant information that pertains to their role.
Integrated training capabilities help ensure that SharePoint users get focused guidance, called "micro-training", in their moment of need – when they want to learn a specific task. This moment-of-need delivery makes it easier for users to retain the knowledge they are receiving, which speeds up onboarding and updating employees. With the VisualSP Help System for SharePoint, energy organizations can have SharePoint training, organization policies, and regulatory guidelines available on demand and in their work environment.
For example, users can be informed about records retention and deletion policies or how to manage compliance documents, such as policies, procedures, and contracts throughout their entire lifecycle, by providing customized guidance in the user interface .They can also follow self-directed walkthroughs and other training content while they are in their workflow.
A Just-in-Time Learning® tool such as the VisualSP Help System for SharePoint:
Improves data and task governance
Eliminates the need for traditional training, Internet searches, and intranet help pages
Provides guidance and performance support for the latest SharePoint releases
Helps energy workers stay up-to-date and in compliance
To further support enterprise governance and regulatory compliance, managers can view and report on user access to compliance-related documentation as well as their progress through training content. This helps when reporting governance performance to internal and external stakeholders and government agencies.

For more information about micro-training, get a free copy of Micro-training in Context: The Path to Faster Technology Adoption.

If you would like to experience the solution to compliance challenges for yourself get started for free with the VisualSP Help System for your site collection. No financial commitment is required and there is no need to get a SharePoint Farm Administrator involved.