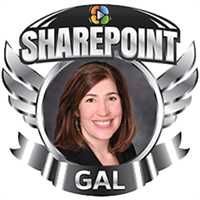 Does this sound familiar?
SharePoint user: "I don't know how to share documents in the new SharePoint interface. Can you show me really quick?"
You: "I'm in the middle of an important upgrade. Check out the Help feature or check YouTube for a video you can follow."
SharePoint user: "Well, I've got you on the line right now. Can't you quickly show me?"

Have you gotten tired of supporting end users while they learn to complete their tasks in SharePoint?
Successful SharePoint adoption, migration, or feature updates depend on how well users learn their tasks. And as a SharePoint stakeholder, your help driving user acceptance is invaluable to the mission.
Thankfully, you've got some options. But some user help and support functionality isn't widely known. Find out how to customize SharePoint help files, so users can learn through in-context videos, images, external resources, and more. Learning tasks is more meaningful and effective when users learn as they work, without leaving the workspace.
Join senior SharePoint developer Pam DeGraffenreid, along with VisualSP founder and Microsoft MVP Asif Rehmani, as they walk you through the process of setting up contextual help. Pam will discuss the setup process using SharePoint Site Collection Help, and Asif will introduce you to the benefits of in-context help and user support.
If you've ever wanted to reduce the burden of SharePoint user support, you'll want to attend this live webinar.
Date: April 26, 2017
Time: 12:00pm EDT / 9:00am PDT
Don't miss this opportunity to learn some little-known tricks and tips, and see the magic of contextual help. Your users will thank you!