SharePoint end user training is a constant concern for businesses. Whether you run SharePoint 2010, SharePoint 2013, SharePoint 2016, or SharePoint Online, training users effectively can impact adoption speed and sustainability.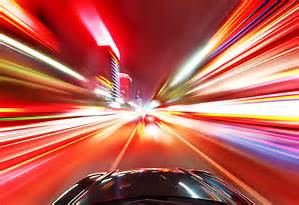 The team at VisualSP was recently discussing another update from Microsoft. We were reminded of how frequently MS products are improved, in some cases requiring end users to learn new information in order for them to do their jobs.
Change is hard for many people. Learning a new task or function or workflow can cause anxiety and lead to worker dissatisfaction. And for enterprises migrating to the latest SharePoint versions, employees have had to adapt frequently.
Just look over the past several years: they've needed user training for SharePoint 2010, training for SharePoint 2013, training for SharePoint Online, and, most recently, training for SharePoint 2016.
Existing training methods have often fallen short of their main objective–to get users quickly on board. Even as recently as last year, over half of companies deploying SharePoint struggle getting SharePoint fully adopted.
But transitions can be made easier with easily accessible, easily digestible training.
Micro-training in the user workspace
A 2013 SkillSoft survey of over 1,000 office workers revealed that a third of them prefer to learn by "feeling or experiencing what they're learning about." Moreover, 24x7 Learning tells us that 67% of organizations "believe that small snippets of information are easy to retain and make for more interesting learning." Well, that is just what the VisualSP Help System for SharePoint was designed to provide!
The VisualSP solution–which works on SharePoint 2010, SharePoint 2013, SharePoint 2016, and SharePoint Online–provides that training interaction. Users get training content on demand, in short bursts, and in the work flow. This allows them to quickly and easily
access SharePoint training information
follow multimedia guidance
repeat the learned task immediately
The key is allowing users to train while they work. This improves adoption while reducing the disruptive impact of learning a new SharePoint version.
So, for example, when there's a change to discussion boards between SharePoint 2010 and SharePoint 2013, as described by Microsoft MVP Susan Hanley, users can quickly learn how to use the new activity stream while they interact with the feature in real time.
Micro-training is proving to be "sticky" for learners – the principles get absorbed and retained–primarily because it allows users to learn exactly what they need at the time they need it. Could this solve your SharePoint adoption dilemma?

To learn more about micro-training and it's impact on enterprise users, download our free whitepaper Micro-training In Context: The Path to Faster Technology Adoption. Click below to get your copy.