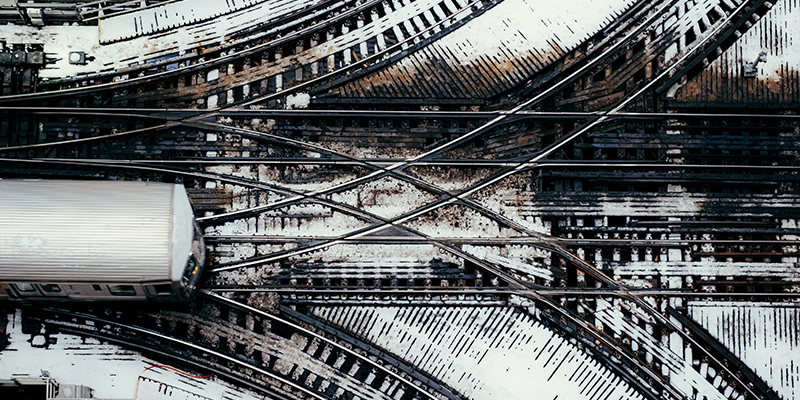 Training is necessary in SharePoint and Office 365 adoption efforts. The impact of many other components such as governance, workflows, and support depends on the outcomes of a training strategy. But, not all training approaches are equally effective.
Holding classes, conducting webinars, broadcasting tips, and using contextual help systems are the most widely discussed training strategies.
An ideal training strategy is that which enables the organic growth of the platforms' usage. It's a way of training that actually drives user adoption. To work well, it needs to have 4 applicable attributes.
Permanent availability: having training materials available every time the need arises is extremely helpful toward sustainable adoption of the platforms.
Content relevance: a good training strategy ensures that users get tutorials that they are actually going to put to use.
Information retention: it is crucial that users remember what they learn so that the knowledge can be of use when it is time to complete a task.
Aggregated cost: whether your budget is small or big, if your training strategy is too expensive, helping users to fully adopt the platforms becomes impractical.
Let's see which training strategy bears most of these attributes.
Holding Classes
The first problem with offline training classes is limited access; permanent availability is not possible here. And, the inconvenient process of having to refer back to notes or recordings when working is simply not helpful. Things get even more laborious if users have to search the web for help.
Ensuring content relevance in classes is tricky. Many training classes end up being a waste of time for most users; they tend to cover exhaustive lists of topics and provide information that users may never put to use. Since most training classes tend to take advantage of the occasion and have users learn as much as the time allows, content relevance cannot easily be attained.
A vital observation has been made about information retention after classes: most users are not interested in gaining knowledge around SharePoint and Office 365; they simply want to know how to use the tools for specific tasks. Together with human limited recalling ability, this largely explains the poor information retention. Usually, a few days after class, when the time comes to actually put the knowledge into practice, nothing gets done.
And there is the cost issue. Holding classes is usually very expensive, especially when outside help is needed. In many cases, to maximize the impact, companies run multiple classes at regular intervals. When this happens, the cost can amount to five figures.
In many cases, holding classes can be helpful. But, experience has proven that this strategy yields minimal impact on SharePoint and Office 365 user adoption.
Conducting Webinars
Conducting webinars is superior to holding classes in that it is convenient; the instructor doesn't have to be in the same room with the users.
Also, the recording these webinars can always be useful to users who need to review the content later.
Still, conducting webinars lacks the applicable attributes the same way holding classes does, except that conducting webinars is cost-effective.
Broadcasting Tips
This training strategy is all about sending training materials to end users one tutorial at a time at a certain interval, daily, for example.
The training materials are usually some quick tips that guide users through the steps of completing regular tasks inside the platforms. A campaign may take a few days or a couple of months. Outlook and Yammer are the tools commonly use in this effort.
Like holding classes and conducting webinars, the broadcasting tips strategy suffers limitations on permanent availability, content relevance, and information retention. The only advantage this strategy has is that the aggregated cost is lower.
Using Contextual Help Systems
This strategy consists of giving users context-sensitive bite-size tutorials showing them steps that they can duplicate immediately.
Built within applications, contextual help systems provide users with the most relevant tutorials exactly at the moment of need. Wherever the user goes within the workspace of an application, the relevant tutorials follow.
In other words, whenever and wherever you want to complete a task, a tutorial is right there ready to show you how to. It's like training on the job.
One of the most commonly used contextual help systems is VisualSP. The plug-and-play add-on application is accessible within the interface of SharePoint and every Office 365 application, including SharePoint Online. It gives you the right help while you work; there is no need to browse the web or contact your IT support team for help. It is the automation of help and support in every sense of the word. To see how it works, explore a demo here.
Different tutorials are delivered in different mediums: tip-sheets, annotated screenshots, screen-capture videos, and step-by-step walk-thrus. You can even add your own training materials and help items or customize the existing content. This is useful especially when you want to show users the steps to follow in workflows and business processes.
When you watch a tutorial and immediately put the information to use, you are more likely to commit the knowledge to memory and be able to repeat the steps later without the need for help. Information retention is very strong with contextual help systems.
Using contextual help systems bears all the 4 attributes of an ideal training strategy: Tutorials are always available; content is always relevant; information is easily retained; and the aggregated cost is the lowest.
To respond to your particular needs, you may combine multiple training strategies. But to ensure optimal results, focus most of your resources on the ideal strategy.
And, with an ideal training strategy, SharePoint and Office 365 adoption is certain.
To make sure you are taking all of the steps necessary towards successful SharePoint and Office 365 adoption, and seeing a return on your investment...