I was reading blog posts that our founder and CEO Asif Rehmani had written a while back. There are some that remain as valuable today as they did back then, so we thought we'd share again some of his insights as a Microsoft MVP and long-time SharePoint thought leader. Enjoy!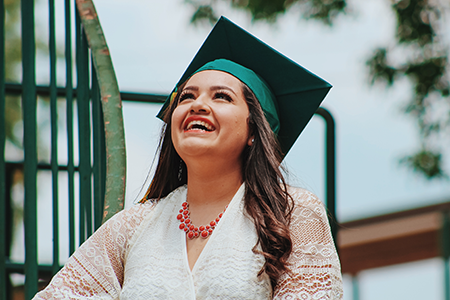 "Today, I want to focus on SharePoint in academic organizations
How does SharePoint help educational institutions?
How do on demand educational tools align to empower them?
The usual educational staff and teacher complaints stem from frustration with the time it takes to get access to needed data. More often than not, too many systems need to be utilized to get access to required data. This also subsequently requires remembering access information and passwords to all those systems.
SharePoint has been deployed at many K-12 and higher level educational institutions. Many of them have been our customers over the years. There are many different ways in which educational institutions can use SharePoint to provide a one-stop shop for all their constituents. Eight of them are:
Staff Collaboration – Staff members and teachers can share resources and ideas using SharePoint lists and libraries. Documents can be shared across various grade levels.
Notice and Announcement board – Staff announcements and special notices can be surfaced up on SharePoint team sites.
Access to class specific data – Student attendance and evaluation reports on teacher portals.
Classroom and resource booking – An easy way to view and book availability of classrooms and resources directly through the teacher portal.
Students accessing their class materials – A student portal where students are able to see their own class schedules, assignments and other related material.
Email alerts for teachers – when a lesson plan is due, a teacher is alerted through email automatically with a link back to where the lesson plan needs to be submitted.
Substitute teacher management – Display to teachers which substitutes are available. If a substitute is assigned to a class already, display the scheduling details.
Analysis of data – Class reports, student reports, and class subject reports can be generated to understand the return on investment.
The one important thing that Universities and K-12 schools need is a firm set of best practices for SharePoint that is easy for administrators, teachers and students to follow. This is where on-demand education can help. With access to a contextual solution that shares bite-sized training content depicting the 'how-to' of SharePoint with keeping best practices in mind, users can:
Use document libraries to share documents with staff effectively
Customize announcement list views to display announcements and notes
Display web parts on SharePoint pages to surface list/library or custom data
Take advantage of Business Connectivity Services (BCS) to fetch data from other systems and show them within the SharePoint portal
Make use of the Chart web part to display powerful charts of data from lists, libraries or even data external to SharePoint
Utilize Reporting Services to generate class and student reports
Setup email alerts to get notified of important events
Manage schedules using shared calendars
And much, much more…"
You can learn more about how an on-demand solution can help drive faster SharePoint adoption by end users in academic settings by contacting one of our helpful VisualSP team members to schedule a live walkthrough.