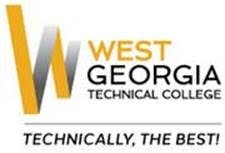 SharePoint Training Problem Solved with the VisualSP® Help System for SharePoint
"The physical structure of our organization makes it impossible for me to support each and every individual when and where they need it."
Read how the SharePoint end-user training challenges for a technical college system were solved by the VisualSP Help System Enterprise Edition.
Widespread office locations
Frequently required training sessions
Single SharePoint administrator
See

the benefits that allowed a SharePoint administrator to focus more on her work - and gave end users across its campuses the tool they need to get their work done. You can experience similar results, whether you are a single admin or you have a team supporting SharePoint. Read the West Georgia Technical College - VisualSP Case Study today!

If your enterprise SharePoint end users need more help than you can provide or your SharePoint project is not where it should be, share this success story with other SharePoint advocates in your organization. VisualSP can help make the difference!