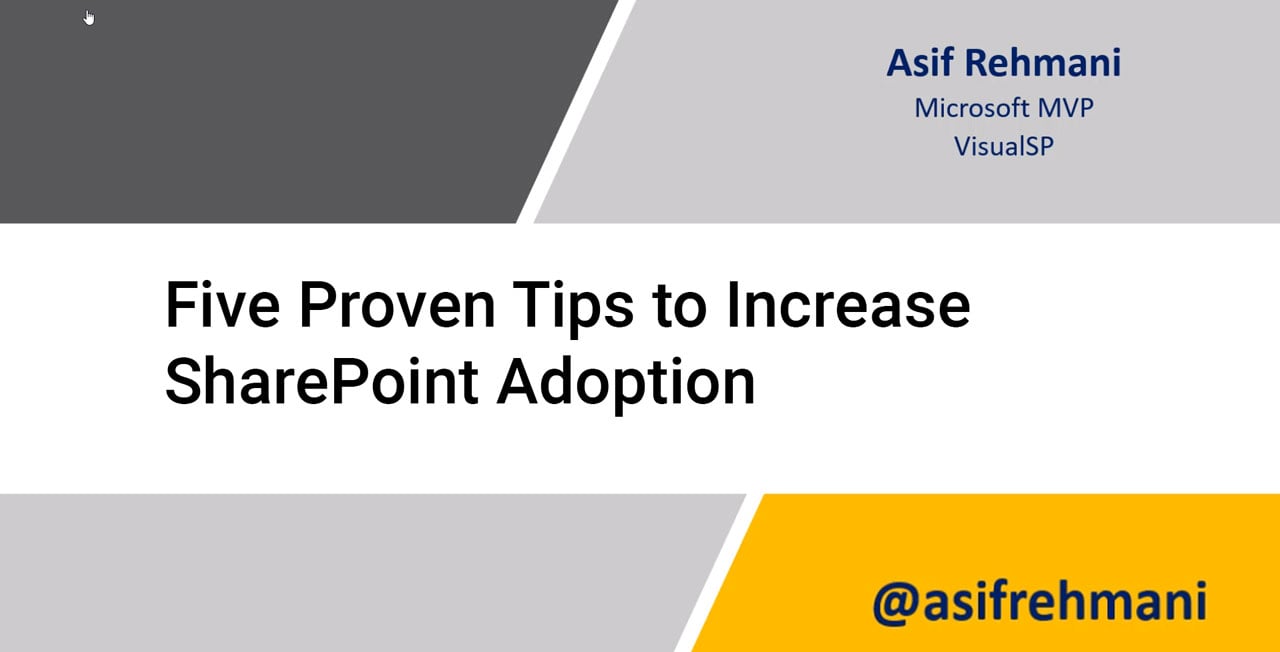 Is SharePoint working for you or are you working for SharePoint?
Why do many end users cringe when they hear the word 'SharePoint'?

It's not because SharePoint is a bad platform (quite the contrary actually), it's because of their past experiences with SharePoint.

In this presentation, we will talk about the five things You can do to make your users fall in Love with SharePoint and drive end user adoption of the platform! We'll show you about how to excite, inspire and empower your users showcasing both the good as well as the bad practices.

Most importantly, we'll talk about some of the proven ways in which you can make SharePoint work better for You!
Submit this form to watch this on-demand webinar