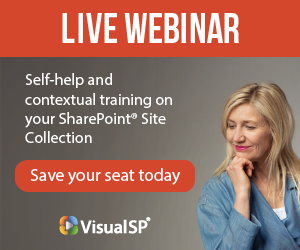 *Multiple Times Available*
The VisualSP for Site Collections product provides users with training through a convenient Help tab that sits on the right of the screen. Users can move the tab up and down to improve screen viewing, and a quick click opens a menu of help and training topics for the page being viewed.
Read More
Topics: SharePoint 2010 End User Training, SharePoint Online End User Training, SharePoint 2013 End User Training, SharePoint 2016 End User Training, Office 365 End User Training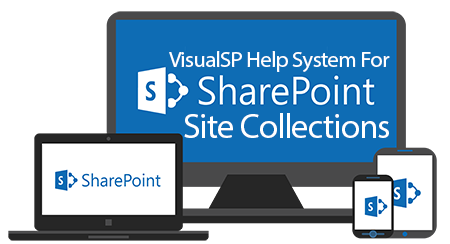 If you have ever wanted to test and share our Help System for SharePoint without needing to access intranet administration to try it, that day is here. VisualSP just announced general availability of our VisualSP for Site Collections solution, which can be easily installed and administered by any Site Collection Administrator with no farm or tenant permissions required.
Read More
Topics: SharePoint 2010 End User Training, SharePoint Online End User Training, SharePoint 2013 End User Training, SharePoint 2016 End User Training, Office 365 End User Training