Business need:
A governance document exists for the company which has guidance on how the intranet environment should be used and processes that need to be followed. The problem is that not many people know where the governance document resides. Even among the people that know where it is, most don't make use of the document because it's too long and it's hard to find the exact policies you need to know when you need to know it. There needs to be a way to communicate governance information to people when they need it.
Solution:
The relevant piece of governance information can be shown to the user at the moment-of-need. When end users are provided information in context of their work environment at the time of their need, they are much more likely to follow that guidance.
The example below is specific to delivering guidance on how to name files when uploading them to a document library. It is important to this company that the file names are uniform and follow proper standards that they have defined. The file naming recommendations are encapsulated in a pdf document and delivered to the user automatically when they are at their document library.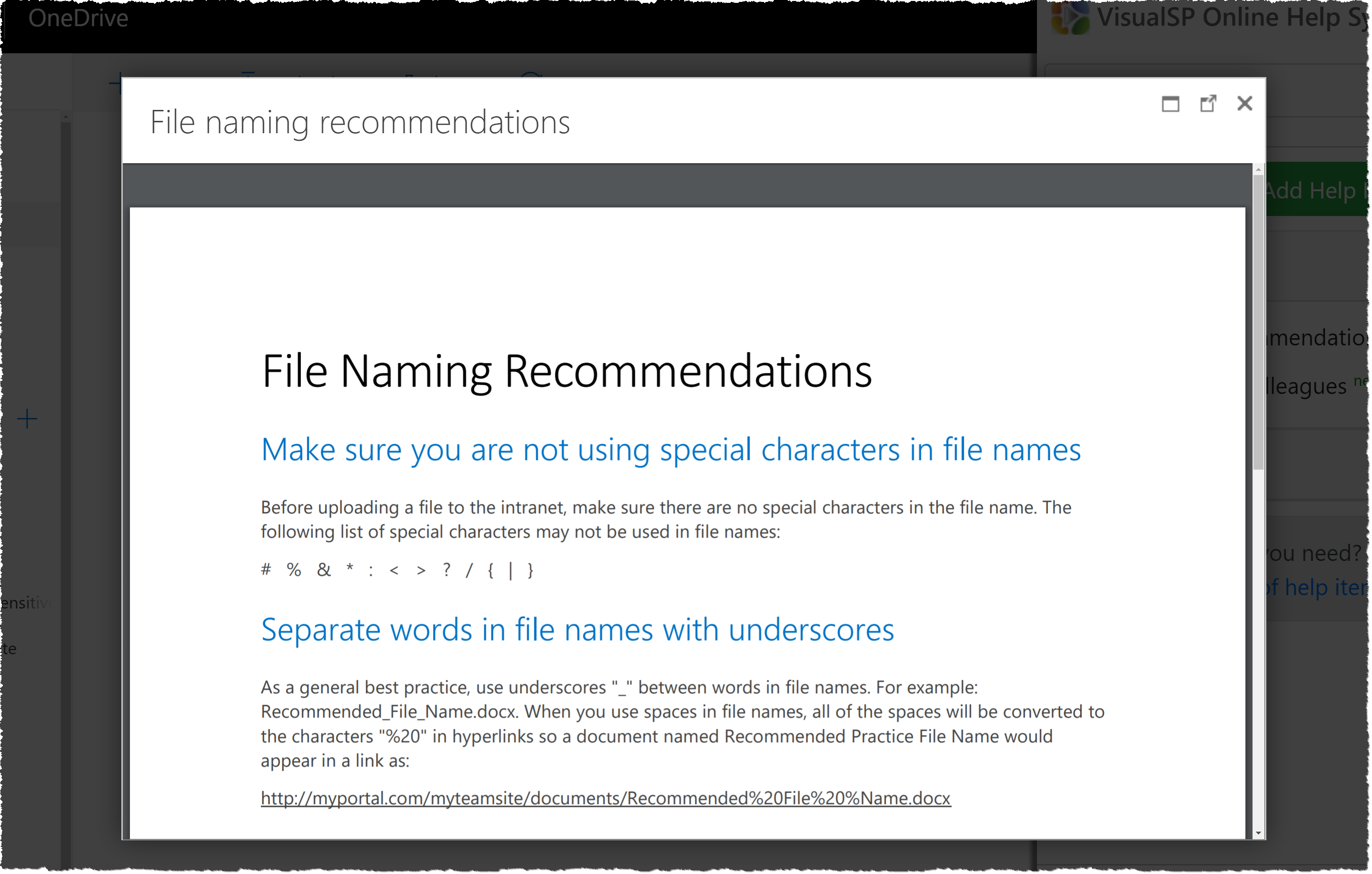 Figure: File naming recommendations delivered to the user on top of their work environment
The entire process is demonstrated in the video below. It shows how the document manifests itself for the users when they are at their library. The video also shows how the VisualSP help item is configured by using a web page viewer to show the pdf automatically the first time the user visits their library. This help item is then available to the user on-demand as they need it.
Download VisualSP help item (right click to save the file then import directly into VisualSP)
Video: Shows how VisualSP is used to deliver governance info in context of the users' work environment